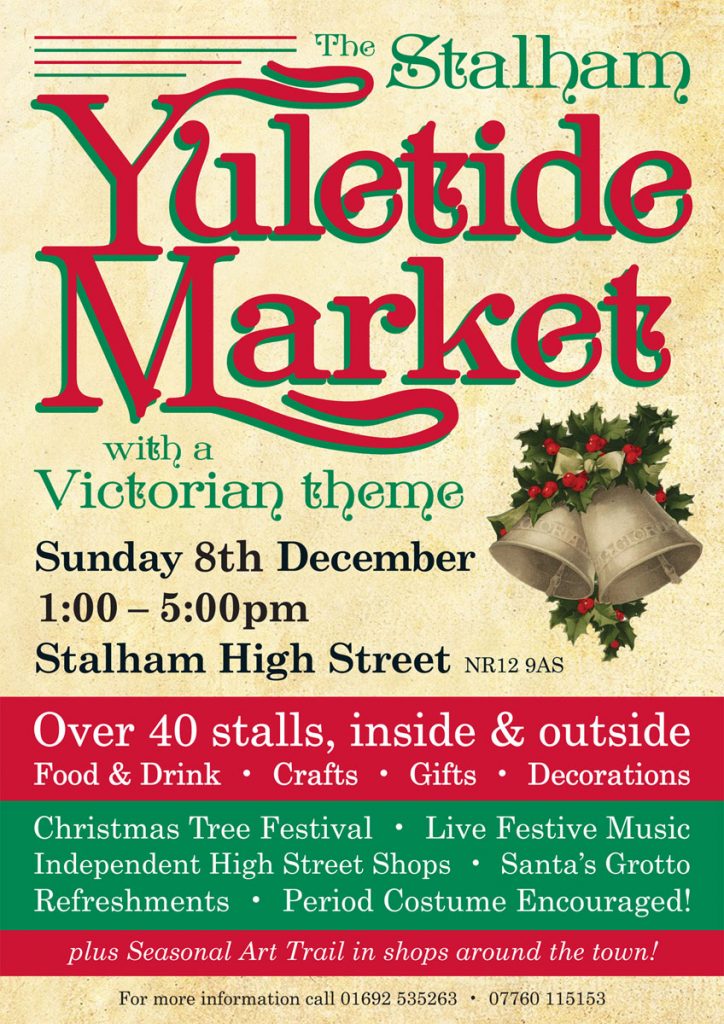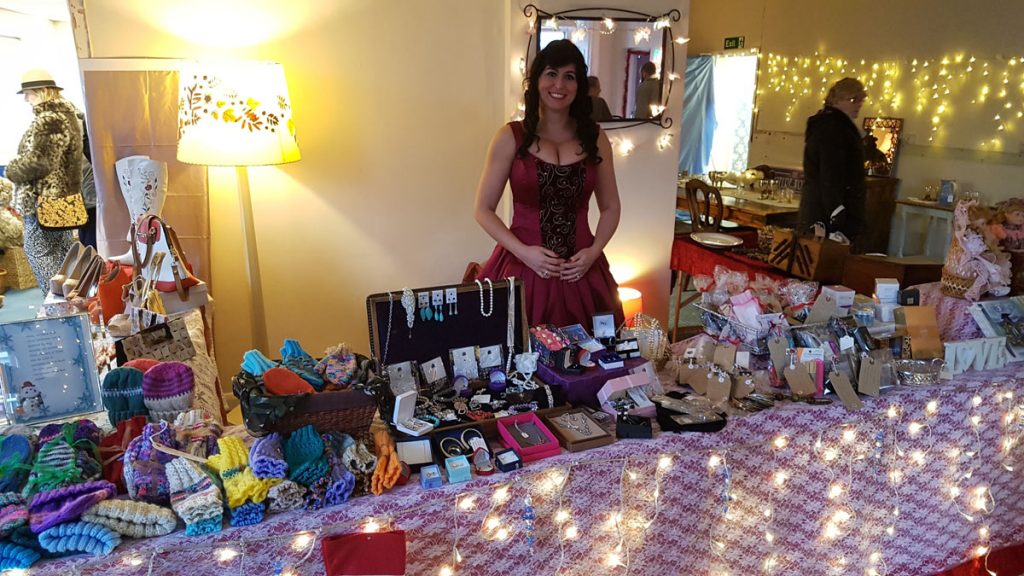 The Stalham Yuletide Market will be the second event organised by the Stalham Area Business Forum (SABF). The SABF has been running for just over a year and has a membership of almost 60 businesses in and around Stalham. The Forum meets monthly at 6pm on the first Tuesday of each month at Cafe Charlotte, 118 High Street.
Our first major event was a Vintage Street Market, held on Sunday August 20th. Antique and Vintage stallholders and traders were invited to join us along the High Street and inside the Town Hall to show their wares. Over 50 stalls were booked and arrived at 7.30 on a gloriously sunny day. The Vintage Market was a fantastic success. It will be repeated in 2018.
Our Yuletide Market, with a Victorian theme, which will take place on Sunday 3rd December from 2pm until 7pm. This time the SABF is linking with St Marys Church, who is holding their annual very popular Christmas Tree Festival at that time too. The Yuletide Market has 55 stalls selling gifts, jewellery, vintage gifts, plants, wreaths, crafts, Christmas decorations, chocolates, sweets, cakes and drinks. These will be in the Town Hall, Baptist School Hall, Old Barclays and old Nat West banks, St Marys Church and along the High Street. There will be a wide variety of Yuletide treats to buy, with some new producers who have not yet shown their goods. It's amazing what people are making in and around Stalham.
Stalham Brass Band will be playing in the High Street and a number of local children's and adult choirs will be performing in the afternoon in St Mary's Church. Local shops will be open and the whole scene will be illuminated by 54 Christmas trees on businesses in the High Street. The Town of Stalham will be full of festivity and fun. Many stallholders are dressing up as Victorians, and there will be surprise appearances from mystery actors!
Near the end of the event 6.30pm, we can all meet up in St Mary's Church to have a seasonal sing song of popular carols together lead by the Waterside Parishes 'Scratch Band'
The SABF will be providing the High Street Christmas trees and lights for free, although Stalham Engineering and the Coop Funeral Services have helped with sponsoring the trees.
There will also be a Green Father Christmas shop display Treasure Hunt in shops and businesses on the day and throughout December. This will test the Christmas knowledge of all! And Father Christmas himself will be giving out presents in his own beautifully decorated festive grotto. The presents will be provided by the Street Events Committee. Come and find Father Christmas in Stalham High Street.
It's going to be a great afternoon and early evening in Stalham. Join in the Spirit of Christmas with us.
Diana Cornell (SABF) If anyone is in a choir and would like to perform with us in the Church please contact Di on 007760115153 or dicornell13@gmail.com. We will fit you in, always room for one more choir!